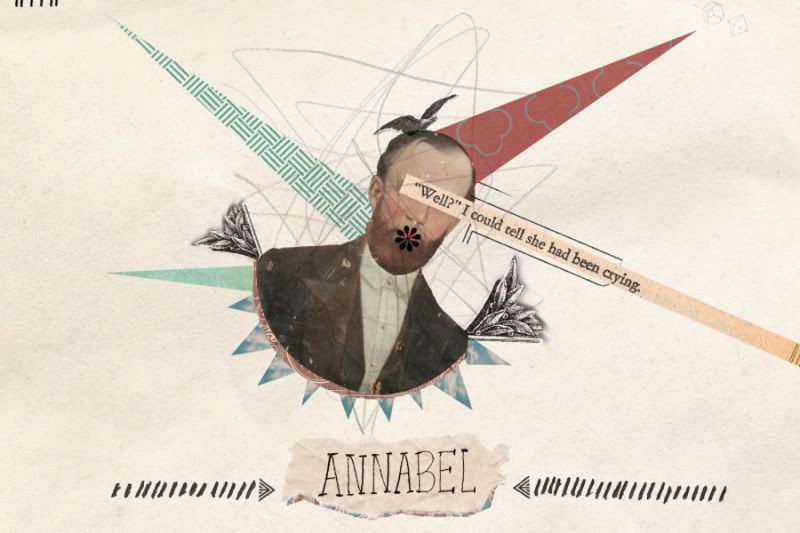 mp3: Annabel -- "Sleeping Lions"
From Kent, Ohio, Annabel is pop-punk with an edge. Been enjoying their stuff for a few months & they kick of their summer tour in the south land including RadFest!!!

Their album,

Everyone and Everywhere

was released last year by Count Your Lucky Stars.

Here's a vid and the tour dates are after the jump...

Annabel - People & Places from Michael Ormiston on Vimeo.
MAY 13 - Charlotte, NC @ The Milestone ( Beartrap Fest! )
MAY 14 - Wilmington, NC @ Rad Fest
MAY 15 - Wilmington, NC @ Rad Fest
MAY 16 - Atlanta, GA @ Wonderroot

MAY 18 - Fort Worth, TX @ 1919 Hemphill
MAY 19 - Austin, TX @ Red 7
MAY 20 - Las Cruces, NM @ Equinox Music Venue
MAY 21 - Tucson, AZ @ Skrappy's
MAY 22 - San Diego, CA @ Soda Bar
MAY 23 - Los Angeles, CA @ Dig In
MAY 24 - Los Angeles, CA @ Eastside Cafe
MAY 25 - Stockton, CA @ Plea for Peace Venue
MAY 26 - Eugene, OR @ The Muse Lounge
MAY 27 - Seattle, WA @ The Comet Tavern
MAY 28 - Tacoma, WA @ The Den
MAY 29 - Portland, OR @ Laughing Horse Books
MAY 30 - Boise, ID @ Terrapin Station
JUN 01 - Denver, CO @ Astroland
JUN 02 - Kansas City, MO @ TBA
JUN 03 - St Louis, MO @ Cicero's
JUN 04 - Columbus, OH @ TBA