"No Mystery" by Dylan Gilbert
"Darlin Don't Forget My Name" by Dylan Gilbert
It's hard to convince anyone about new music these days. There's so much of it. I'm always especially wary of singer-songwriters, to me they're a dime a dozen at the coffee shop, and I can't remember one person's name from the next. Here's the part, of course, where I tell you that that's not always true. So that's not always true. To classify Dylan Gilbert as a singer-songwriter would be like classifying aluminum foil as a metal. The disparity between the two is too great. So instead think of "Dylan Gilbert" not as a person's name, but as a cool hip name, and think of "Radiohead" as a person's name. Yeah, do that.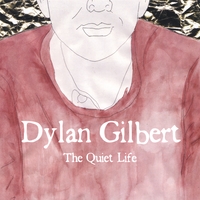 What Dylan brings to the table with his recent release

The Quiet Life

is much more than his guitar, what he does is loop so much noise and other instrument sounds into his pedals that what comes out is some type of folk-electro-experimental noise hybrid, like a motorized bike. Is it a bike? Is it a moped? No one knows, and no one should care.

And before we get too far along, I'm going to scream "Bright Eyes" at you and you'll know what I mean. He hates that comparison by the way, but it's still accurate. Think if
I"m Wide Awake, It's Morning
and
Digital Ash
were not separate albums, though Dylan's experimental digital tendencies come out more in the live show. Tour dates and vid after the jump.






Dylan Gilbert: The Trip to Zoo Summer Tour 2009

July 10th--Fredericksburg, VA @ Borders Books
July 11th --Fredericksburg, VA @ Bella Cafe
July 17th --Charlottesville, VA @ The Bridge w/ Invisible Hand, Hermit Thrushes & In Heaven and You
July 18th --North Wilkesboro, NC @ Talia's
July 19th --Johnson City, TN @ The Acoustic Coffee House w/ Plainclothes Tracy & Dana and The Robots
July 20th --Knoxville, TN @ The Pilot Light *tentative w/Plainclothes Tracy
July 22nd --Greenwood, SC @ Homemade Genius
July 23rd --Atlanta @ Wonder Root w/ Pedals on Pirate Ships, Stoked: The Band
July 24th --Greenville, SC @ The Channel w/ Sequoyah Prep School & Abbie Geddings.
July 25th --Florence, SC @ The Musical Depot w/ Justin Osborne (of Sequoyah Prep School).
July 26th --Myrtle Beach @ Fresh Brewed Coffee House w/ Justin Osborne (of Sequoyah)
July 27th --Charleston @ House Show 27A Coming St. (bottom floor) w/ Run Dan Run
July 30th --Winston-Salem @ Elliott's Revue
July 31st --Salisbury, NC @ The Looking Glass w/ Linus Van Pelt & Jacqueline Lee
Aug 1st --Boone, NC @ Music Fest on the Grandfather Mtn.Campground (Boone, NC)w/ A Furry Greene Fox, Grey Milk, Holy Ghost Tent Revival, Linus Van Pelt, The Old One-Two & The Never
Aug 6th --Hickory, NC @ Drips w/ The Boots Mood & Nick Storm.